We provide our services to the following Massachusetts towns:
Attleboro
Bellingham
Dedham
Dover
Easton
Foxboro
Franklin
Holliston
Mansfield
Medfield
Medway
Millis
Needham
Norfolk
Norton
Norwood
Plainville
Sharon
Sherborn
Stoughton
Taunton
Walpole
Westwood
Wrentham
Septic System Services
Septic System Pumping
Our experienced professionals provide septic system pumping services for both residential and commercial clients. During our visit to your site, our technician will perform the following sequence of actions:
Locate septic tank and dig.* There will be an additional charge if the cover is more than 6" deep.
Remove the cover and check liquid levels.
Pump tank to the bottom, removing all contents.
Clean inside of tank with garden hose if it is available.
Inspect empty tank to ensure all components are present and functioning correctly.
Recommend timeline for next visit specific to your home/business and septic system.

*If you are unsure of the location of your septic tank, let us know when you schedule your appointment and we can assist you with finding plans for your septic system or use our custom locators to find the septic system's hidden location.
Septic System Maintenance
Our technicians also provide a variety of septic system maintenance options and services designed to keep your system working properly and efficiently year after year.
Riser Installation – A riser provides full access to the septic tank during any season, and is especially beneficial when the ground becomes frozen during winter months. A riser is easily installed and is a great investment that will prevent additional digging charges in the future.
Effluent Filter Installation – These filters prevent small, solid particles from leaving your septic tank and increase the life of a home's or business' septic drainfield or leachfield. Effluent filters function at full capacity for several years before requiring removal and maintenance cleaning.
Confined Space Entry (CSE) – CSE is any space that has a limited entry, is not designed for continuous occupancy and is usually a hazardous atmosphere. Examples of CSE's are septic tanks, pump chambers and manholes. Our technicians are trained and certified to perform CSE entry using our specialized safety equipment and air monitors.
Dirty Bird Septic Vent Concealer Installation – The Dirty Bird is an attractive landscape feature that slips easily over your septic system's vent that also serves as a order control filter. Click here for more information about The Dirty Bird.
Pump and Floats Replacement
Additional Septic Services include:
Title V Inspections – Click here to learn about Title V and the Inspection process
Alternative/Innovative System Inspections A/I – including Wastewater Treatment Operator Grade 4, Effluent sampling and lab testing, and Inspections and Reporting to state DEP.
System Repairs – including repair/replacement of pumps and controls
Lines Services – including snaking and clearing or jetting
Septic System Tips
DO
Have your septic tank pumped and inspected regularly every one to two years, depending on the amount of people living at the residence.
Practice water conservation, because leaky toilets, showers, and faucets will cause undue stress on your septic system.
Learn where your system is located and keep a sketch of how to find it. Contact the local Board of Health if you don't have a sketch.
Keep a record of all maintenance that is performed on your septic system, including pumping.
Make sure the septic tank cover is always accessible, and install a riser if necessary.
Educate everyone in the residence about what is good and bad for the septic system to help extend its life expectancy.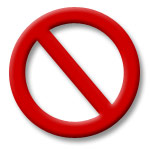 DON'T
Do not use chemical additives on your septic tank because most disrupt the natural digestion that takes place, resulting in solids floating in the tank and entering the drain field.
Do not put hazardous chemicals down the drains in your house or wash paintbrushes inside.
Do not drive over or park on any part of the septic system.
Do not plant anything over the drain field because roots may grow into leaching fields and clog or damage drain lines.
Do not connect your water filter backwash drain to the septic system.
ABSOLUTELY do not flush coffee grinds, dental floss, kitty litter, tampons, condoms, paper towels, sanitary napkins, grease, fats, oils, disposable diapers, paints, paint thinner, or cigarette butts.